"Jon and the whole team from Done Right are amazing. We had a plumbing disaster on Memorial Day Weekend 2015 that affected our whole home. We called them and within a few hours they were on site. Not only was it immediately obvious that they knew what they were doing, Jon was incredibly kind and reassuring at a very stressful time. " – T. Washington
For a Full List of Services Click Here
No Matter the Size of the Water Damage Cleanup, Done Right Has You Covered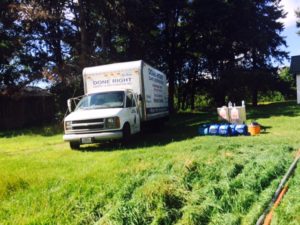 We are a home water damage restoration company in St Paul MN that offers immediate response, years of experience and the best-trained staff in the industry of residential and commercial water damage restoration. Our commitment is to restore your property to like-new condition, before flood damage. We work with most insurance companies and we'll help guide you through the claim process.
At Done Right, we will be with you through every part of the St Paul water damage restoration process including the water extraction, water restoration, and any other water removal services that your situation demands. We use all available water mitigation services to give you the best residential or commercial property restoration. We pride ourselves on our personal commitment to each and every client. When you call us, it's like you called a family member because we treat every job like it was our own home or business. All it takes is one call to get started on your emergency water removal.
We're Your St Paul 
Water Damage Restoration Company
Done Right Carpet & Restoration, Inc. is available 24/7 for any commercial large-Loss or residential flood emergency. Our qualified water damage St Paul technicians are on call. We offer immediate emergency water removal services and emergency water cleanup response, with years of experience in emergency water damage and water mitigation services with the best trained staff in the industry. Our water damage company's goal is to take care of your St Paul water removal and restore your property back to its former like-new condition. We work with all insurance companies.
Flood Damage Cleanup Specialists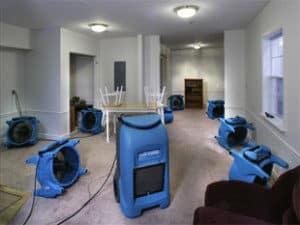 Flood damage is hazardous to your health and the integrity of your home or business. Water extraction that is done quickly can minimize damage, reduce restoration costs and prevent mold or other contaminants. Time is of the essence when water damage occurs, whether the source is from; a broken or leaky pipe, sink overflow, toilet overflow, bathtub overflow, refrigerator, washing machine, water heater, or dishwasher overflow, air conditioner leaks, sump pump failure, hardwood floor water damage or flooded basement, attic or crawl-space water damage, we will find the source, stop the flooding, and provide full water damage cleanup and structural drying. We then provide full damage restoration and rebuild. Hardwood floor water damage doesn't stand a chance!
Our high tech equipment can evaluate and document conditions inside and out. We have the most recent water damage services and technology at our fingertips to help you restore your damaged home or commercial business to its former glory. Contact our office today 651-264-9615.  We're here to help!
Disasters From Broken, Burst, & Frozen Pipes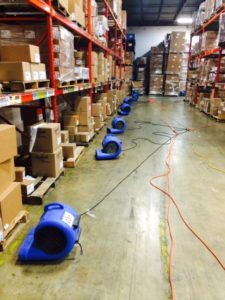 Winter can be the most devastating time of year for water damage. Water pipe bursts are common in St Paul where extreme winter cold and high winds that drive the wind chill well below freezing temperatures. Pipes that lack proper insulation and are exposed to the winter's cold are far more likely to create a need for restoration. Broken pipes can also be a common cause of water damage, causing gallons of water to come flooding through your living rooms, bedrooms, kitchen, and bathroom.
A leaky, broken or frozen pipe are all inconveniences that can lead to major headaches for your home. Ignoring these repairs can be extremely costly as water restoration can lead to an unstable structure and damage to your valuables. When you need help with a burst or frozen pipe, give us a call today!
Make Sure Your Basement Water Damage Is Completely Handled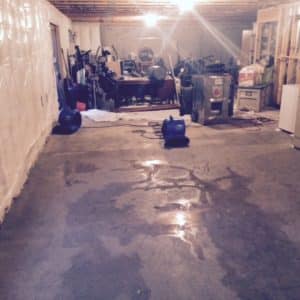 St Paul water in your basement is exceptionally common in the area since most basements will experience broken pipe water damage or leaky pipe water damage, improper grading, leaky windows, failed sump pumps, seepage, or leaking foundation walls.
When dealing with sump pump failure, the result is often a flooded basement and expensive water damage. The sump pump is designed to pump water through a discharge pipe and away from your home's foundation. The discharge pipe is what carries water from your sump pump to outside the home. The pipe can become clogged with dirt, rocks, roots and other debris. In the wintertime, frozen pipe water damage becomes an issue because any water in the discharge line can freeze and clog the system.
It's critical to contact our water damage restoration specialists that can take care of and is experienced in sewage cleanup, flooded basements, crawl space drying, and basement water damage repair. It doesn't take a lot of water in the basement to cause major problems or sewage damage and create a cause for water mitigation services. A small amount of standing water on your basement floor can quickly turn into a nasty mold problem. Contact Done Right today to schedule an appointment so we can evaluate your basement or crawl space, and get any sewage backup cleanup taken care of.
Flood Damage Equipment Rentals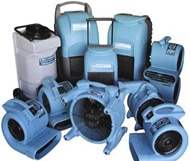 In a few short moments severe weather, broken pipes, floods, or even fires can cause serious water damage to your home or business, easily costing you thousands of dollars. To prevent even more costly flood damages from occurring it is vital to have the water cleaned up and structures dried immediately. That is why at Done Right Carpet & Restoration Inc. we offer top-of-the line Dehumidifier and Fan equipment rentals. Whether you need a small area cleaned up, or need to equipment to do the job yourself, you can be confident you have the proper state-of-the-art equipment to clean up any water damage.
Equipment we rent:
We pride ourselves in being Experts in St Paul Water Damage Restoration
For a Full List of Services Click Here
Water Damage Services for Every Situation
Done Right Carpet & Restoration, Inc. has been a water damage company leader since 1992 for the St Paul area specializing in residential and commercial restoration services. When you need flood cleanup, sewage backup cleanup, basement water damage repair, or any of our other water damage services, call us at (612) 331-4454 to get a hold of one of our flood damage St Paul technicians at the first sign of trouble.
Restoration Services in St Paul – call now! (612) 331-4454
---

We provide water cleanup services in St Paul MN including 55101, 55102, 55103, 55104, 55105, 55107, 55114, 55116, 55130, 55155 and South St. Paul, including 55075.
Learn More About of St. Paul MN
In 1841, a priest, Father Lucien Galtier was sent to minister to Catholic French-Canadians and established a chapel, named for his favorite saint, Paul the Apostle, on the bluffs above Lambert's Landing. Galtier intended for the settlement to adopt the name Saint Paul in honor of the new chapel. The Minnesota Territory was formalized in 1849 and Saint Paul named as its capital. In 1857, the territorial legislature voted to move the capital to Saint Peter. However, Joe Rolette, a territorial legislator, stole the physical text of the approved bill and went into hiding, thus preventing the move. On May 11, 1858, Minnesota was admitted to the union as the thirty-second state, with Saint Paul as the capital.
Today St. Paul is home to landmarks such as the Cathedral of Saint Paul and the Minnesota Children's Museum.
We are located at 445 Minnesota Street, Suite 1500, St Paul, MN 55101 and can be reached at (651) 264-9615.