"Jon and the whole team from Done Right are amazing. We had a plumbing disaster on Memorial Day Weekend 2015 that affected our whole home. We called them and within a few hours they were on site. Not only was it immediately obvious that they knew what they were doing, Jon was incredibly kind and reassuring at a very stressful time. " – T. Washington
For a Full List of Services Click Here
No Matter the Size of the Water Damage Cleanup, Done Right Has You Covered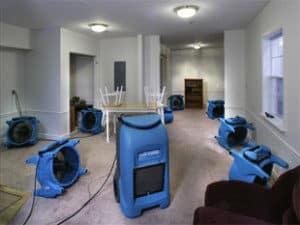 We are a water damage restoration company in Saint Francis MN that offer immediate response, years of experience and the best trained staff in the industry of residential and commercial water and sewage damage. Our commitment is to restore your property to like-new condition, before the unexpected water damage. We work with most insurance companies and we'll help guide you through the claim process.
We pride ourselves on our personal commitment to each and every client. When you call us, it's like you called a family member because we treat every job like it was our own home or business.
We're Your Saint Francis 
Water Damage Restoration Company
Done Right of Saint Francis is an emergency flood cleanup company, available 24/7 for any commercial or residential flood emergency. Our qualified water damage Saint Francis technicians are on call. We offer immediate emergency response, with years of experience in emergency water damage and the best trained staff in the industry. Our goal is to restore your property back to its former like-new condition. We work with all insurance companies.
Flood Damage Cleanup Specialists
Water damage is hazardous to your health and the integrity of your home or business. Water extraction that is done quickly can minimize damage, reduce restoration costs and prevent mold or other contaminants. Time is of the essence when water damage occurs, whether the source is from broken pipe water damage or leaky pipe water damage, a toilet, sink or bathtub overflow, water heater, storm damage, air conditioner leaks, a slab leak, refrigerator, dishwasher or washing machine, or flooded basement, attic or crawlspace due to storms, we will find the source, stop the flooding, and provide full extraction. We then provide full emergency water removal, sewage cleanup, structural drying and rebuild. We also provide water mitigation services for large-loss commercial property restoration. Hardwood floor water damage doesn't stand a chance!
Our high tech equipment can evaluate and document conditions inside and out. We have the most recent technology at our fingertips to help you restore your damaged home or commercial business to its former glory. Contact our office today (612) 331-4454. We're here to help!
Disasters From Broken, Burst, & Frozen Pipes
Winter can be the most devastating time of year for water damage. Water pipe bursts are common in Saint Francis where extreme winter cold and high winds that drive the wind chill well below freezing temperatures. Pipes that lack proper insulation and are exposed to the winter's cold are far more likely to create a need for restoration. Broken pipes can also be a common cause of water damage, causing gallons of water to come flooding through your living rooms, bedrooms, kitchen, and bathroom.
A leaky, broken or frozen pipe are all inconveniences that can lead to major headaches for your home. Ignoring these repairs can be extremely costly as water damage can lead to an unstable structure and damage to your valuables. When you need help with a burst or frozen pipe, give us a call today!
Make Sure Your Basement Water Damage Is Completely Handled
Saint Francis water damage in your basement is exceptionally common in the area since most basements will experience broken pipes, improper grading, leaky windows, failed sump pumps, seepage, or leaking foundation walls.
When dealing with sump pump failure, the result is often a flooded basement and expensive water damage. The sump pump is designed to pump water through a discharge pipe and away from your home's foundation. The discharge pipe is what carries water from your sump pump to outside the home. The pipe can become clogged with dirt, rocks, roots and other debris. In the wintertime, any water in the discharge line can freeze and clog the system.
It's critical to contact a water damage company that can take care of and is experienced in flooded basements or crawl spaces. It doesn't take a lot of water to cause major problems. A small amount of standing water on your basement floor can quickly turn into a nasty mold problem. Contact Done Right today to schedule an appointment so we can evaluate your basement or crawl space, and get the flooding taken care of.
Done Right Carpet Restoration has been a leader since 1992 for the Saint Francis area specializing in Residential and Commercial Water Damage Restoration, Sewage Backup & Cleanup, and Fire Damage Restoration. Call us at (612) 331-4454 to get a hold of one of our flood damage Saint Francis technicians at the first sign of trouble.
Flood Damage Equipment Rentals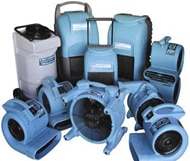 In a few short moments severe weather, broken pipes, floods, or even fires can cause serious water damage to your home or business, easily costing you thousands of dollars. To prevent even more costly water damages from occurring it is vital to have the water cleaned up and structures dried immediately. That is why at Done Right Water Damage Restoration we offer top-of-the line Dehumidifier and Fan equipment rentals. Whether you need a small area cleaned up, or need to equipment to do the job yourself, you can be confident you have the proper state-of-the-art equipment to clean up any water damage.
Equipment we rent:
---
We pride ourselves in being Experts in Water Damage Restoration
Done Right Carpet & Restoration has been helping flood victims get their lives back on track since 1992. We'll be there with you every step of the way until the entire project is complete. You can have the peace of mind that the job will be done right!
---

Done Right Restoration
Servicing the Saint Francis MN area including 55001, 55043.
Learn More About of Saint Francis MN
In 1855 Dwight Woodbury built a dam, grist and saw mill, and the first house; which was later used as a hotel. George Armsby and E. Fowler are considered to be the first settlers in the area. St. Francis Township was settled in 1855 and organized in 1857. The name St. Francis comes from Louis Hennepin, who named the Rum River after St. Francis in 1680. The first doctor to practice in St. Francis arrived in 1857 and was known as Dr. Marshall. In the same year, school was started at the home of M. Fowler, and Hattie Waterhouse became the first teacher. In 1879, a general store was started by Pelutiar McClure. In 1888, a large mill was built and owned by Dwight Woodbury and called St. Francis Milling Co. A starch and canning factory was built in 1893. In the early 1890s, Blanchette's Sample Room Beer Parlour was opened, and was turned into an ice cream parlor when the school was consolidated. The ice cream parlor was run until the owner died in 1933. On July 18, 1933 the mill burnt down and the dam was destroyed. By this time, there was also a blacksmith shop, drug store, and a meat market which was later turned into a livery stable.
Today, Saint Francis is home to attractions such as the The Ponds Golf Course.
We service all of the Saint Francis MN area including, 55070, 55330.