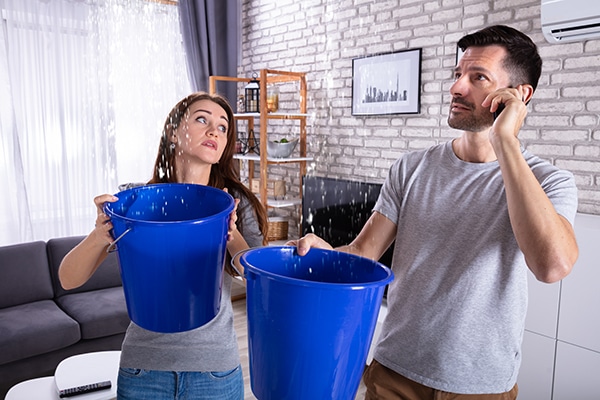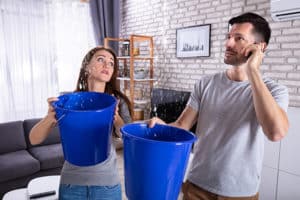 Water damage is one of the most expensive issues a house can experience, and also one of the most common.  Water damage to a building is seven times more likely to occur than fire damage and is the second-most common damage to a house after wind damage. Here in Minneapolis, those statistics aren't much different, especially due to the tornadoes and thunderstorms that pick up prevalence during our summer season.  But what exactly is water damage and why should you care? Here are a few points to take a look at: 
Water damage is defined differently by various insurance companies, unions, cities, and products.  But a broad definition is any loss caused by water intrusion.  Water intrusion is simply water arriving in an area where it doesn't belong.  The loss can be any amount of loss, whether monetary, physical, structural, material, etc., as long as it is affected by the destructive process or aftermath of water intrusion.  This can include wood rotting, bacteria spreading, mold growing, steel or other metals rusting, electronics shorting out, and swelling or decomposition of composite woods or other structural materials.
Water damage is often thought of as sudden, frightfully fast events such as flash floods or hurricanes.  While these events are oftentimes very catastrophic, instantaneous hazardous events aren't the only dangers to your home or building.  Water damage can materialize so slowly, it becomes almost imperceptible. The evidence can also be so minute that you don't notice it until it's too late.  The tiniest crack in a pipe could lead to incredibly small water spots surrounding a crack in your wall, which could lead to slight discoloration of a larger area.  Before you know it, it's been a few months and a small, leaky pipe has forced you to get a whole wall repaired because the evidence of water damage was so easy to miss. 
Water damage can be obvious or it can be almost invisible.  Regardless of the size or speed of the water damage, it all can end in extensive loss if not taken care of.  If there is evidence a certain area of your home, residence, or building has suffered from water damage, it's important to have professionals with experience in water damage and restoration examine the location.
Water Damage Restoration In Minneapolis
Done Right Carpet and Restoration, Inc. is a water damage restoration service company in Minneapolis, Minnesota.  Since 1992, IICRC certified company has offered highly trained technicians equipped with some of the highest technology able to document conditions inside and out.  With up-to-date water damage service and technology, including advanced dehumidifiers and fan machinery, these experts implement all available water mitigation services, utilized by the best-trained staff in the industry of residential and commercial water damage restoration.
There's a lot to know about water damage, and even more to know about water damage restoration.  Luckily, all you need to know is that one call to a professional team will get your water damage restoration process started.